The Clothier
Parrish Arnaldy knows how to size you up...
"WHERE PRICE MEET'S FASHION FOR EVERYONE"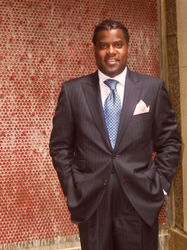 Are you seeking a new look? Consider a new custom tailoring option for business professionals seeking to update their look for work or play. Have your own professional clothier come to your home or office, at your convienence. Whether you are looking for a new look for your business or casual attire, you will find my services second to none.
Imagine never needing alterations and always able to get clothing that fits!
If you are very meticulous about your clothing, allow me to help you make your clothing decisions.
The Process
I will schedule an appointment at your home or office, we decide what is needed, you select your fabric and styling options. Body measurements are taken,it is recommended to wear a garment that fits well. You will not need multiple fittings because I keep your information in your own personal file for future orders.
FABRIC SELECTION/ BODY MEASUREMENTS:
Personal consultations for your clothing needs, designed around your taste and schedule.
If there is a garment that you would like to duplicate, it can be done, just choose your fabric,your fit,your style.
Retail stores may order in bulk or special order for tailored clothing, shirts, trouser sportcoats,suits
PRICE LIST: Tailored Clothing for Men
Hand made to order suits start at-$645.00 and up to $3000.00. Allow 4 to 5 weeks for delivery
Hand made shirts $100.00 and up. Allow 4 to 5 weeks for delivery

PAYMENT METHODS: CASH, CREDIT CARD, OR BANK CHEQUE
ALL ORDERS MUST BE PAID FOR IN FULL AT THE TIME OF FABRIC SELECTION AND MEASUREMENTS
TO SCHEDULE AN APPOINTMENT, CONTACT ME AT 641 715 3900 EXT 161776 #
PARRISH ARNALDY, PERSONAL CUSTOM CLOTHIER 641 715 3900 EXT 161776 #
This is the best way to reach me since I'm mobile 95% of the time leave a messge and I will get back to you.
EMAIL: Please forward appointment queries and or comments to: pctparrish@gmail.com
Once your measurements are in the system your account is setup,select your cloth, style, and pay. That's it , that's how easy it' is going to be . It is recommended that you have a consultation for proper fit.
ATTENTION ,ATTENTION CUSTOM SHIRTS STARTING AT $125.00 DESIGN YOUR OWN CUSTOM SHIRTS . It is recommended that you have a consultation for proper fit. Dress shirt are are reduced when ordering 4 or more.
SHIRT PACKAGES
PURCHASE 5 SHIRTS 1 FREE
PURCHASE 10 SHIRTS 2 FREE
MY SERVICE IS BY APPOINTMENT ONLY. PLEASE NOTE "BY APPOINTMENT ONLY" PLEASE CALL OR EMAIL TO SCHEDULE A CONVENIENT DATE AND TIME AT YOUR HOME OR OFFICE.
NECKWEAR FOR $ 45.00-UP //// CUSTOM DRESS SHIRTS STARTING AT $100.00 -$150.00
*In the event of weight gain or loss, I provide complimentary re-fitting.
Please contact Parrish Arnaldy for your risk -free consultation.